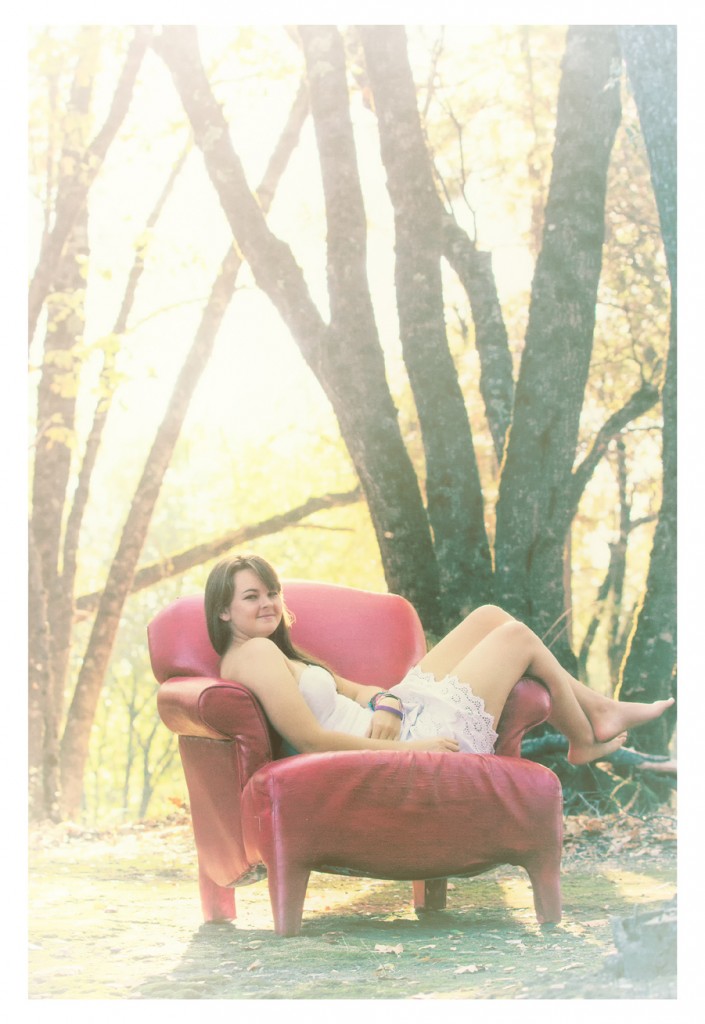 What a beautiful day for a photo shoot. Meghan had this great red chair in her house that we dragged outside.  It was a perfect prop for her photo shoot.  She was a little amused with me because my lights seemed to have a mind of their own.  But, eventually they cooperated.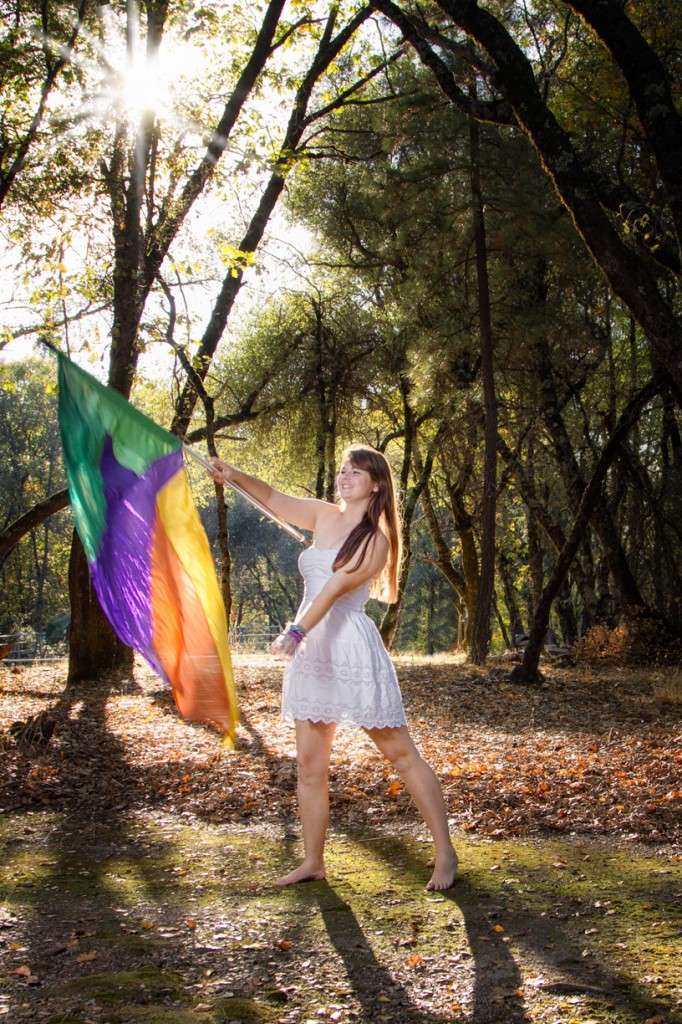 We were able to incorporate her flag in some of her photos. She was really good at flag twirling,  and I had her throw the flag multiple times so that I could capture just the right angle.
I loved the sun coming behind her because it showed off the flag and added a great glow to her hair.

We got some sun flare which made it look like it is raining rainbows of color. (She has a great smile.)

As the sun went down, but before it got too dark, we ventured out to her front yard on these great steps and then down to the rope swing.

The above shot was one of my favorites because of the movement, the colors and the expression on her face.

Loved the expression on her face and the fallen leaves everywhere.

Another outfit change and we have a whole different look.

Meghan was such fun and she had some great ideas for her shoot.  Thank you so much, Meghan, for letting me shoot your senior pictures.  It was a great time.
Contact me at schmautzhaus@sbcglobal.net if you are interested in a senior photo shoot.