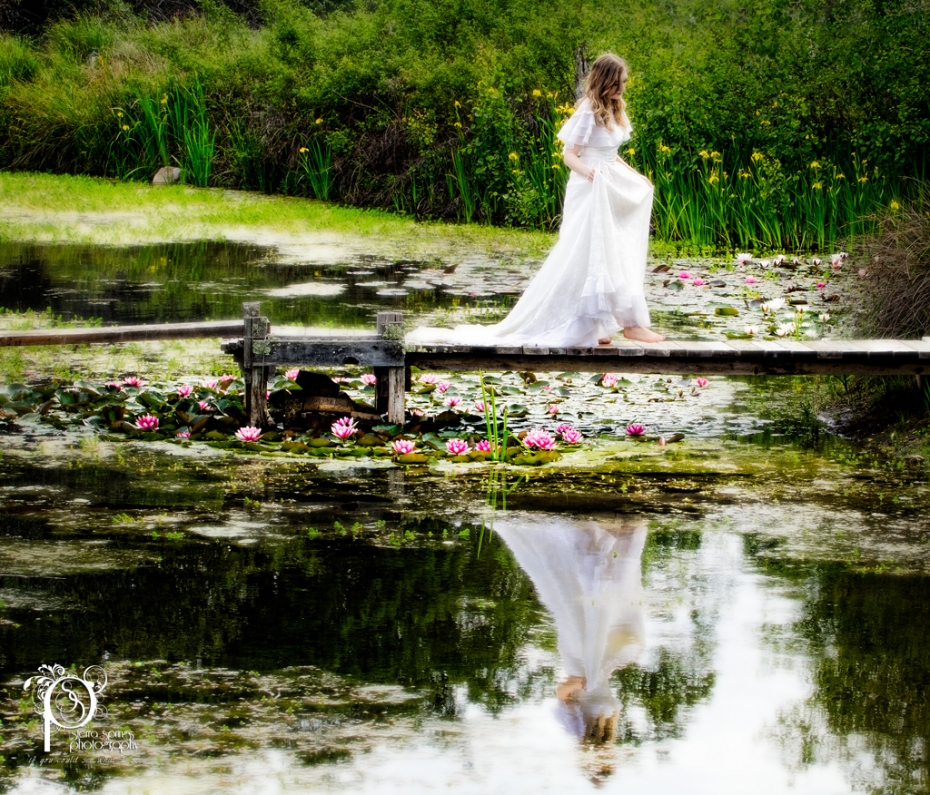 I had the extreme honor of attending a photo shoot put on by Betty Sederquist at a wonderful location owned by a couple of artists.  One of the most amazing parts of the property was this darling little lilly pond.  We were lucky enough to have several gals there who brought their wedding dresses (or found some dresses to borrow) and were willing to pose around, over and in the pond.  They were brave gals because, although the pond was beautiful and full of lilies and iris'…it was also full of algae, frogs and probably other things.  For this post, I'll highlight Alyssa.
Here she is inside a willow tree.  We set up one light about 3 feet from her face inside the tree with her in order to get this shot.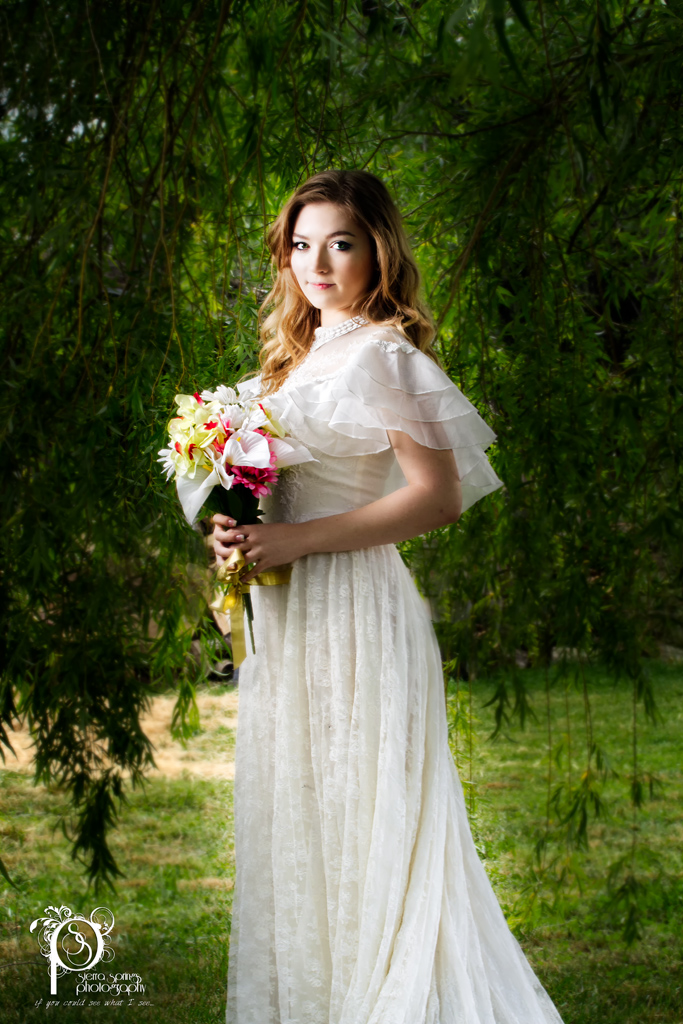 This next shot is the same set up only she is about 1/2 foot closer to me and I cut back on the ambient/available light.  This gives the photo a slightly creepy/Twilight-y look.  I like it, but I wouldn't do it for every bride.

These next shots were taken on a little rickety bridge over the lily pond. I love the reflection on the first one.

Someone told me she looked a little sad on this next one. Maybe.  I think she looks more pensive or thoughtful.  I love that she's dipping her toe in the water.

Here she is in a canoe on the pond. I love this shot with the lilies in the background

Here, she is finally in the water.  I think this photo is my favorite of the series.

And last, she finally gets out of the water.  Even though she is pretty mucked up, she is still beautiful.

Next post will be from the same shoot, but with different models.  I hope you enjoy these.  I loved taking them.  Thank you Alyssa.