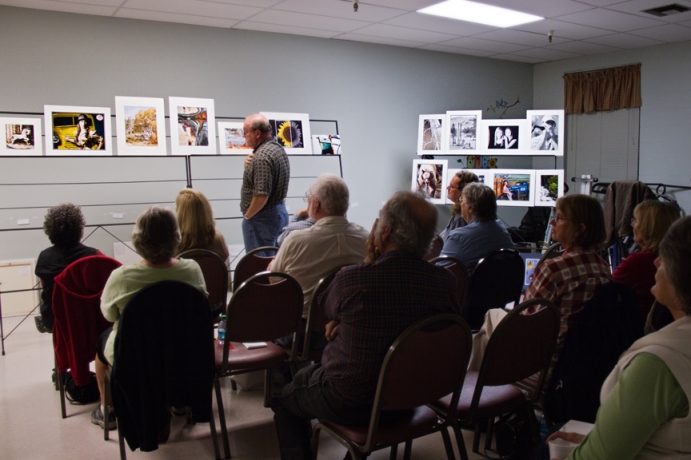 I entered the October Print Competition for the El Dorado Camera Club on Thursday with 9 prints.  I'm honored to say that I got 5 First Place winners and 2 Second Place winners.  Here is a picture of the judge, Albert deBruijn, talking about some of the prints up for competition.  He was an excellent judge and I learned lots from him.  He spoke about quality of the print (focus, f/stop, etc), composition, emotional value, story, color, etc.  All the things that I want to know about as a photographer.  His photography is wonderful and he specializes in HDR. You can see some of the previous winners to his right.
Here are my winners: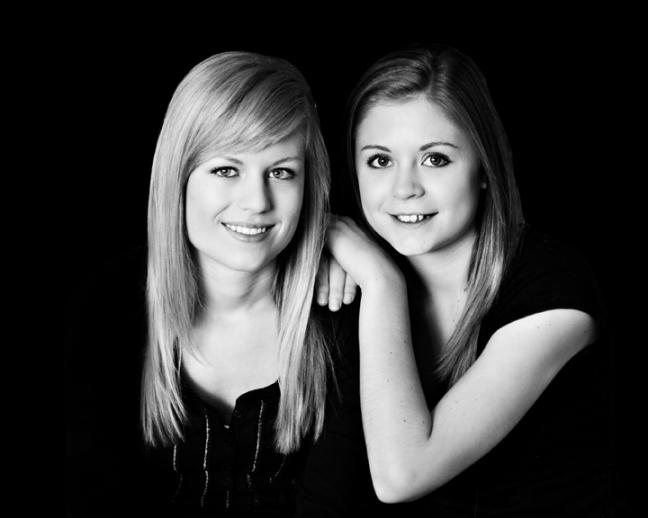 Sisters
First Place: Black and White Portrait

Dead Trees
First Place: Black and White Scenic View

She's a Looker
First Place: Color Portrait

Bear and Striped Salmon
First Place: Color Animal

Nevada Central Railway
First Place: Color Open

Daisy in Fall
Second Place: Color Scenic View
And Finally

Salmon for Lunch
Second Place:  Color Animals
It's always fun and exciting to contribute to a print competition.  You never know how the judge will judge your prints and what the competition might be.  It's sometimes hard to hear the criticism, but always worthwhile.  If you want to improve your photography, it's a great way to learn.