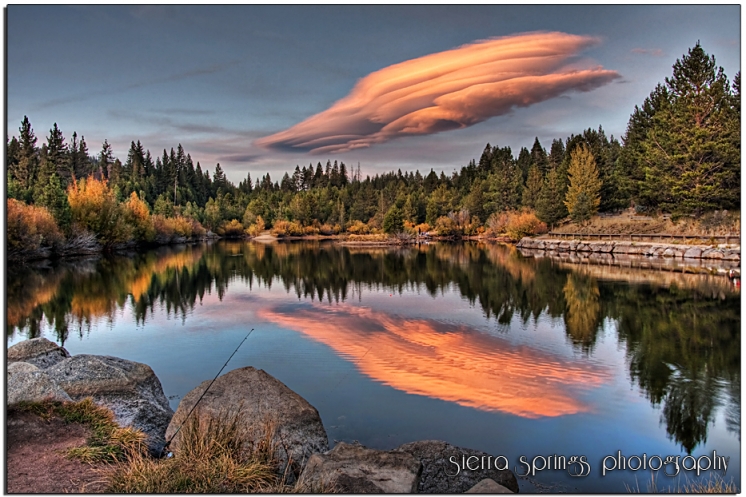 I like to do landscape photography, but it's not really my strong point.  However, I submitted this photo to Snapixel Magazine and it was published last month in their online mag.  Here's the link:
This is an HDR photo that I took last fall in South Lake Tahoe.  I saw this weird cloud developing and began to look for a place to capture it.  I knew a million photographers would be over at Emerald Bay or someplace else on the lake and I wanted something a little different.  After trying several places, I settled on this one.  This is a children's fishing pond that is stocked with trout.  The fishing pole you see belonged to a little boy about 5 years old.  He was there with his father patiently waiting for a fish to grab the line…which happened shortly after this shot.
At any rate, I was also contacted by the Sierra Nevada Geotourism MapGuide (which is a National Geographic publication) to use this very same photo on their map.  The more the merrier, I always say.
Here's the link:
Sierra Nevada Geotourism MapGuide
Heh…I'm pretty humbled by these honors.