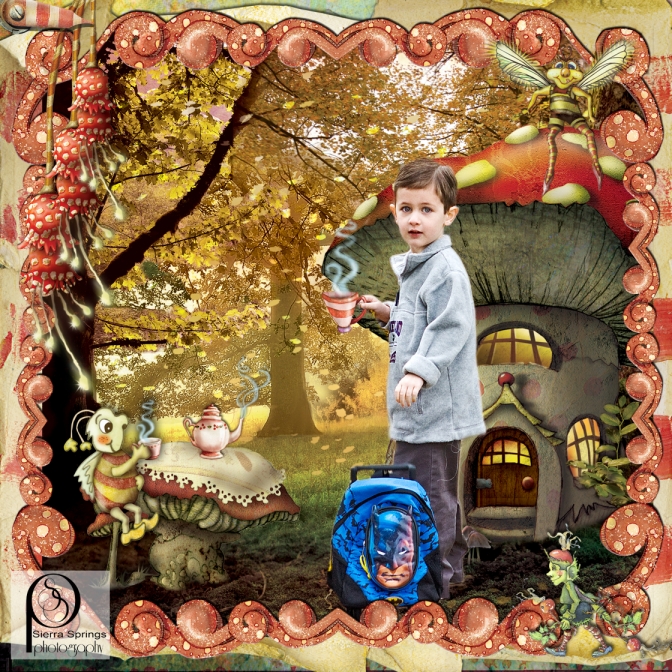 I was thinking about the photo collage that I made last week of my nephew and his girlfriend on the beach, so I thought I would try it again with a wonderful little guy I know who has graced my pages before. I found a very creative digital scrapbook designer by the name of Lori Davison over at Scrapbook Graphics.  She does wonderful fanciful things that are a lot of fun to play with.
This is almost too much for my eye to handle, but I just couldn't stop.  Lori has so many wonderful elements and papers and frames…and I actually removed some of the elements.  At any rate, it was a fun way for me to add some creativity to a photo that I really like.
Hmmm…maybe it is a bit over the top?
NAH!