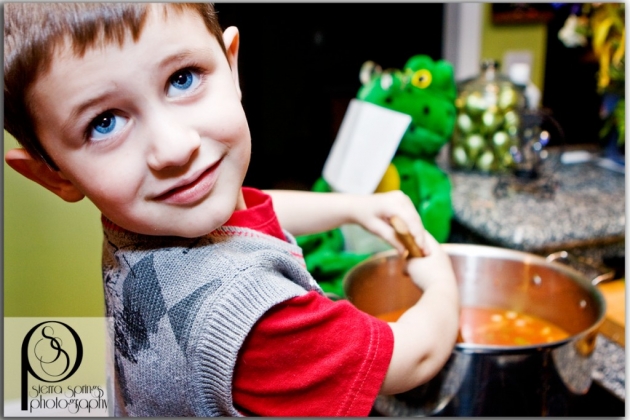 My little friend came by to help me make some Mexican Chicken soup last night and he brought a school friend of his…Freddy the Frog.  He was Freddy's caretaker for a week.  At the end of the week he returns the frog and turns in a one page story about his time with the frog.  So, I took a couple of pictures to help him tell the story.
Sadly, while my little friend was making the soup, the frog apparently got tired of reading the recipe to him and began to slide down the counter.  He's apparently a rather lazy frog.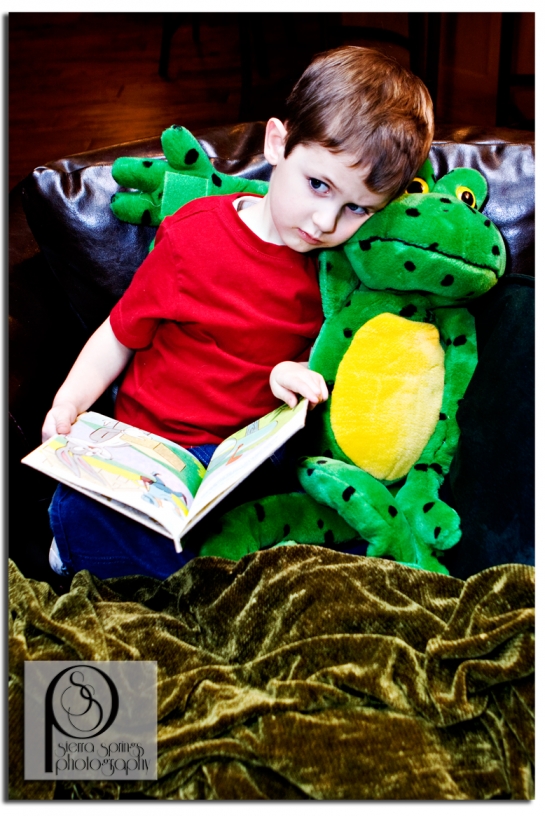 Alas, I wore out my little friend with all the cooking and picture taking, so he was a touch grumpy when I suggested he read a quick story to Freddy so I could take the last picture.  It was a tough day of going to school, caring for Freddy and visiting me.  It wears me out just thinking about it.