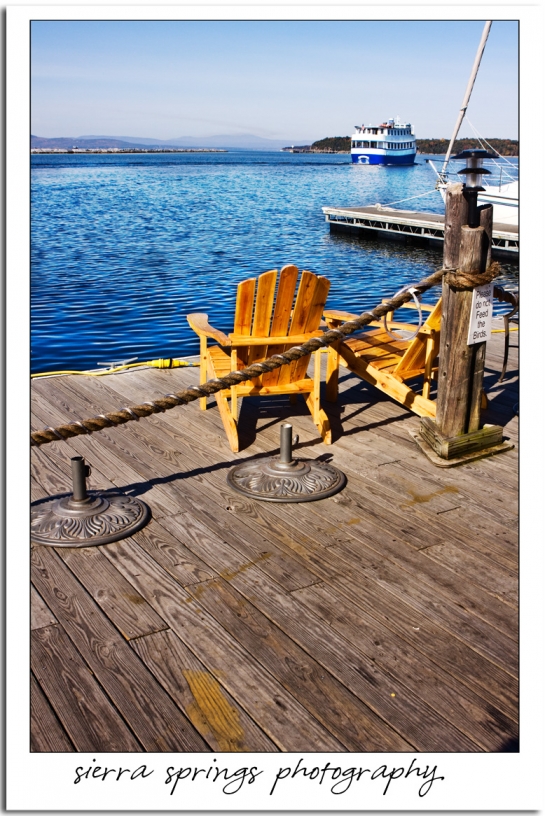 So…we recovered from our day at four airports and a bad hotel experience.  It was fairly easy to recover when we began driving around the Burlington, VT area.  Burlington is the largest city in Vermont, but it only has about 40,000 full time residents.  There were at least 3 colleges that I saw, which I'm sure drives up the population of the city.
Hubster and I had some time to kill before picking our friends up at the airport.  So, we headed down to the pier area of Lake Champlain.  The ferry was just leaving the dock for New York State and so we watched it's departure.  Then we walked around a little, exploring Burlington and the famous Church Street Shopping area.  Church Street is in the very center of Burlington and about 4-5 blocks are blocked off to auto traffic.  At the end of Church Street is…surprise…a very old church.  There were also all kinds of shops and restaurants and people walking around enjoying the beautiful fall day.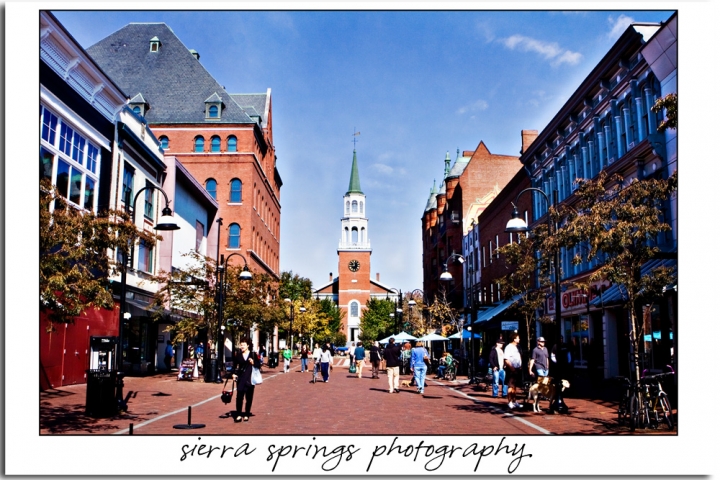 After we spent some time on Church Street, we got in the car and headed south to Shelburne, which was about a 15 minute drive.  We found this little park-like area and decided to get out and see what the locals were up to.  As we moved closer to the water we noticed this lady sitting on a large rock admiring the beautiful fall colors.  We talked to her a bit about the Vermont area and she gave us all kinds of information.  In fact, she sort of set the tone of our entire vacation.  We would frequently refer to "the Lady on the Rock" who had imparted all sorts of Vermontian information.  She became a sort of oracle.  A few days later we visited the rock with our friends.  I was secretly hoping that "the Lady on the Rock" would still be there, but she had moved on…probably sitting on another rock somewhere on Lake Champlain granting information to other lucky tourists.

After that, it was time to pick up our friends at the airport and we took them back down to Church Street for a wonderful lunch at a pub/brewery.  We wandered around Burlington for a little while and then we headed off to our destination at Smugglers Notch.  The drive to SN took us about an hour and it was a beautiful and colorful drive.  We got to SM as the sun went down.

When we opened the door to our condo…the view was breathtaking. We had a small deck and this was the view we had from the deck.
This was going to be a great adventure!