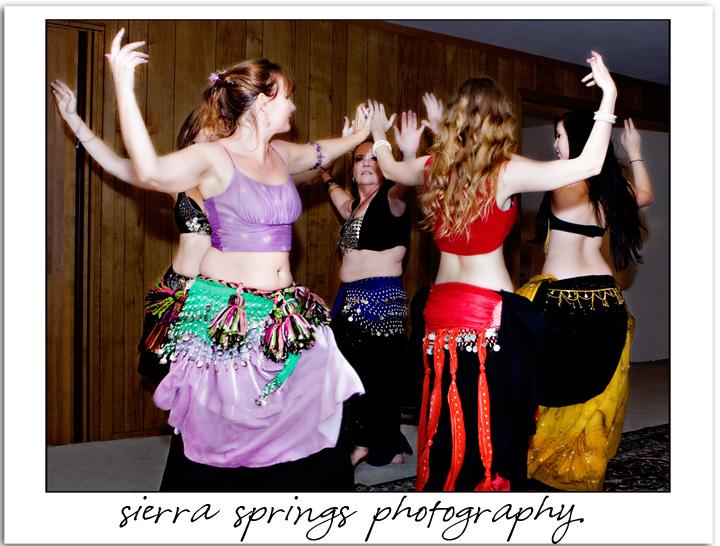 To continue my story of my photography adventure this weekend…my husband and I drove over to Murphys, CA, to photograph a belly dancing troupe known as The Sisterhood of the Dancing goddess.  I think that the troupe has six women of various ages, however, I was only able to photograph 5 of the women.  These women were going to be performing on stage as part of the Murphys Grape Stomp celebration.  They allowed me to enter their sisterhood as they were getting ready and practicing for the event.  Their practice was to be held on a grassy spot next to a wonderful flowing stream, but it rained most of the day, so they rehearsed inside a large home in downtown Murphys.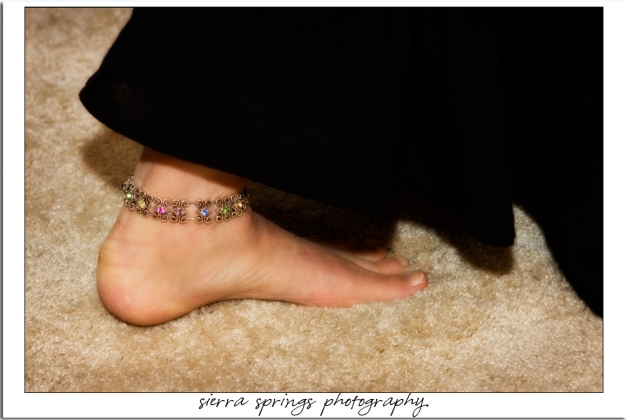 One of the most interesting things was watching them layer their clothing.  They would put on layer after layer of clothing.  Every time I thought they couldn't get more beautiful, they would layer on another flowing garment, or jangly hip bracelets, or colorful tops and tassles and hair decorations and jewelry and on it went.  They were feminine to the extreme.  They also applied colorful makeup to emphasize their eyes and lips in preparation for dancing on stage.  They were all beautiful before they got all dolled up…and they were knock-out gorgeously feminine afterwards.



Next installment, I'll add the pictures of these lovely ladies actually dancing.