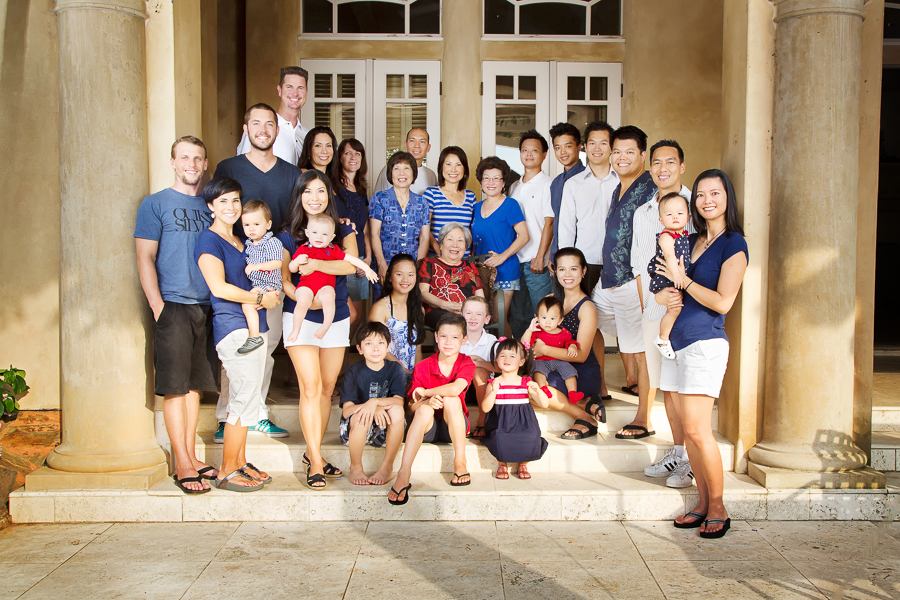 On a hot summer day  in the middle of acres and acres of gorgeous vineyards I had the honor of photographing a wonderful family during a family reunion.  They came from all over the world and shared a beautiful villa in this small town in the heart of Amador County Wine Country.  It was a lot of fun.  Twenty-eight people ranging in age from 6 months to somewhere in the 80's.
Here are some more shots.  You can see that the villa was a lovely place to have a family reunion and photoshoot.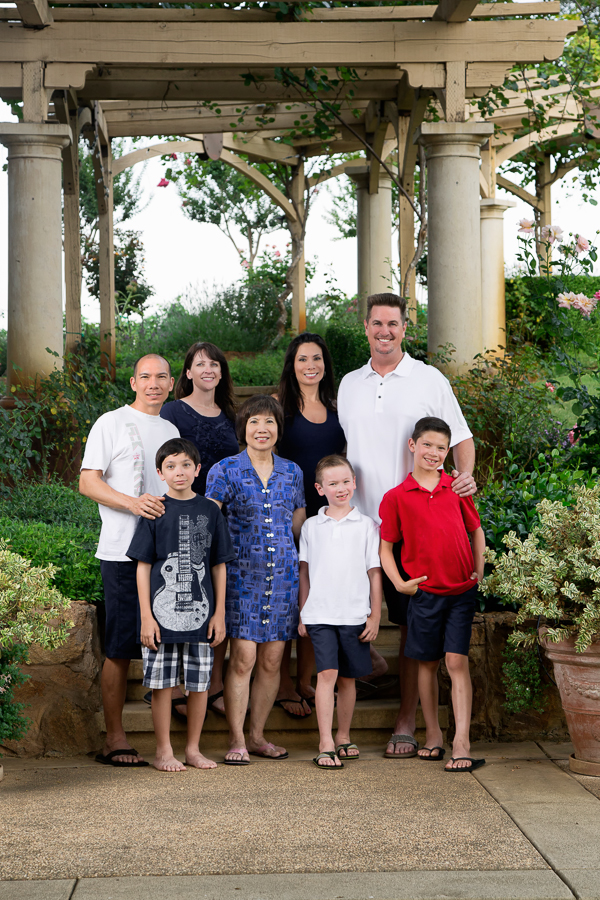 A few of the families wanted to do a little something different.  So, we posed them a little more dramatically a la "Addams Family" and used photoshop to darken the  beautiful garden area.  A fun way to add interest to a photoshoot.
Thank you to this wonderful family for the honor of being able to photograph them.