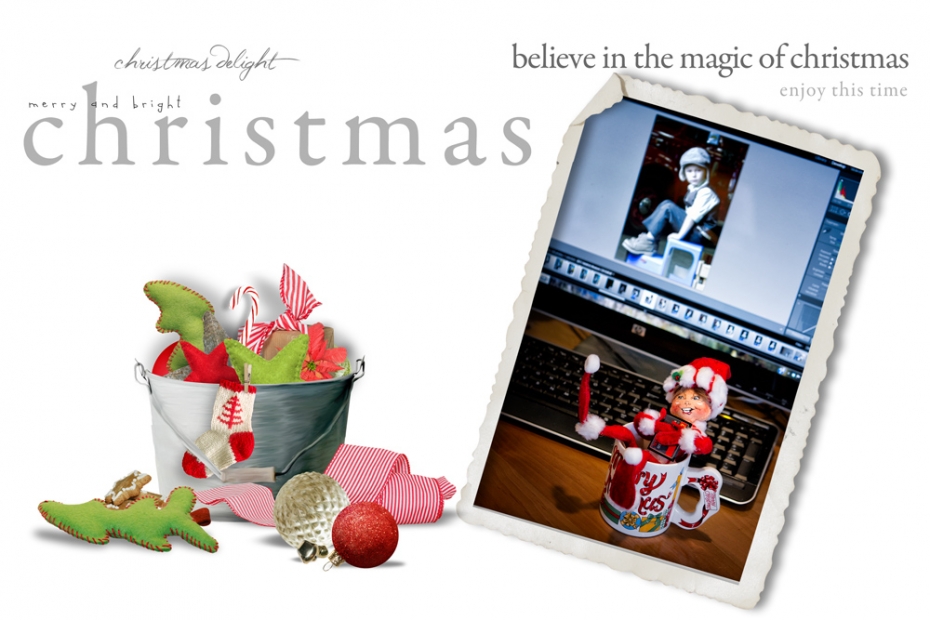 This morning when I went over to my computer to do some editing of a photo shoot I did on Saturday, I discovered an elf in my coffee cup with a memory card.
The back story about this elf is that about two months ago a friend took me to a "Seconds" store in Carson City Nevada to "look around".  I discovered some darling elves made by "Annalee".  I purchased six elves dressed in red and green to add to my collection of bendable elves.  Everything was fine until we brought down the Christmas decorations from the attic.  That's when the mischief began.
I'll take a look at the memory disc and see what he's been up to, but I have a weird feeling about all this.  I don't know too much about shelf elves, but I'm thinkin' they are supposed to stay on the shelf.  At any rate, here's a couple of my favorite photos from the photo shoot.
I'm sensing a theme here…