My husband is a secret chef.  He's always enjoyed cooking and so, several years ago he did some interning at a local restaurant for a very fine chef.  He honed his skills while at the restaurant and now our family and friends reaps the benefits. This was our dinner last night (and yes, the steam is real…I did not photoshop the steam into the picture.)
His cooking interests mesh quite well with my photo interests.  So, for the last two months, I have been taking a food photography class. The above photo was done for my final assignment.  I wanted to see if I had the skills to photograph food right out of the oven and be able to get a decent shot before the food went cold.  I had about 15 minutes to photograph this lovely bird before she would need to be sliced for dinner.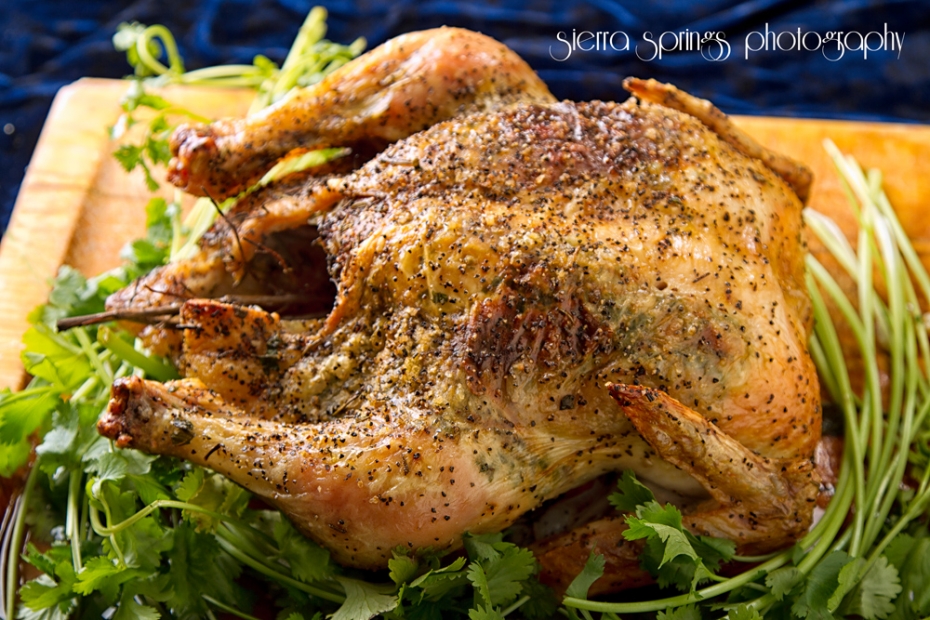 This photo was for the chef.  He wanted a shot looking down on the bird. Looks good enough to eat, huh?

One of my assignments was to photograph a translucent food.  I chose jello, mainly because I couldn't think of anything else.  Our lesson was about getting light thru the food rather than just on the food.

And on the opposite side of the spectrum is the silhouette.  I loved this assignment and I was able to accomplish it with one light.  It is a very simple set up but it took many photos before I got just what I wanted.  My husband wants me to take photos of wine and food to put in his office and he chose this as one of them. (I'm very honored.)
We have roast chicken almost every Sunday, so if you are around some Sunday, stop on by.  The chicken tasted as good as it looked.