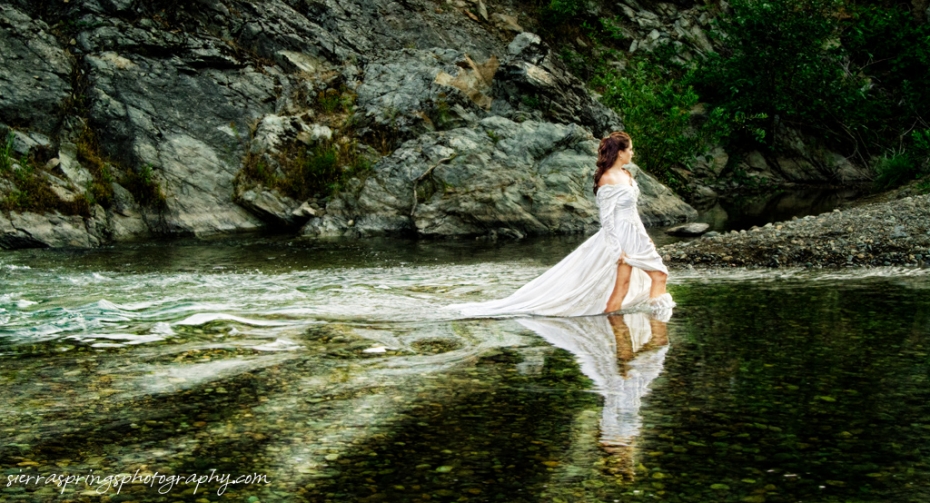 I had the wonderful opportunity to participate in a jam-packed weekend of photography over the weekend.  It was put together by Mark Behrens of LookPW.com in Redding, CA.  Ordinarily I would never think to go to Redding in the middle of summer, but this opportunity was too good to pass up.
We started off the weekend on Friday night with a Trash the Dress session at a lovely little river just outside of Redding, called Clear Creek. There were several beautiful women who braved the very cold water of the creek in order to give us beautiful photos.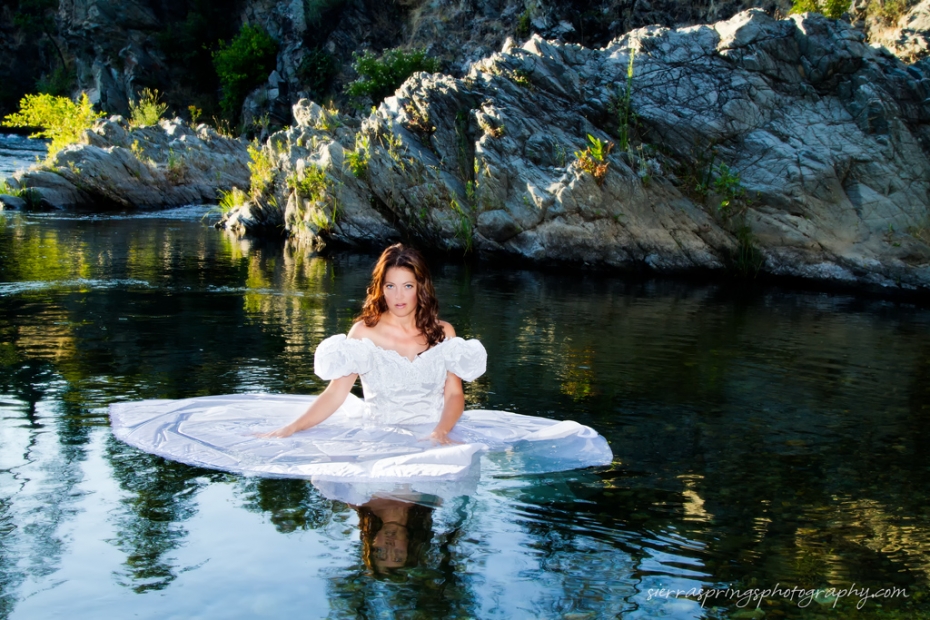 It was a very hot day in Redding and although the shoot took place in the evening, we were all very hot and sweaty (except for the brides.) After the sun went down, the brides did begin to show the cold (goose bumps, teeth chattering, etc.)  Brave, brave women.
One of the best things about Trash the Dress sessions is the way the water makes the dress flow and highlight the beauty of the bride.  The white dress against the backdrop of a dark flowing river compels viewers to focus all their attention onto the bride.


Adding a setting sun and some sun flare to the shot highlights the hair and brings further attention to the bride.

Trash the Dress Sessions are not always about a bridal gown.  Just as much fun is a period costume or a prom dress.

Although the water was a little nippy due to the late snow melt from Mt. Shasta, there are many, many places available which won't make your teeth chatter if you have a great dress that you would like to wear in the water.  Contact me at schmautzhaus@sbcglobal.net to set up an appointment. Go here to see what types of sessions are available:  Sierra Springs Photography