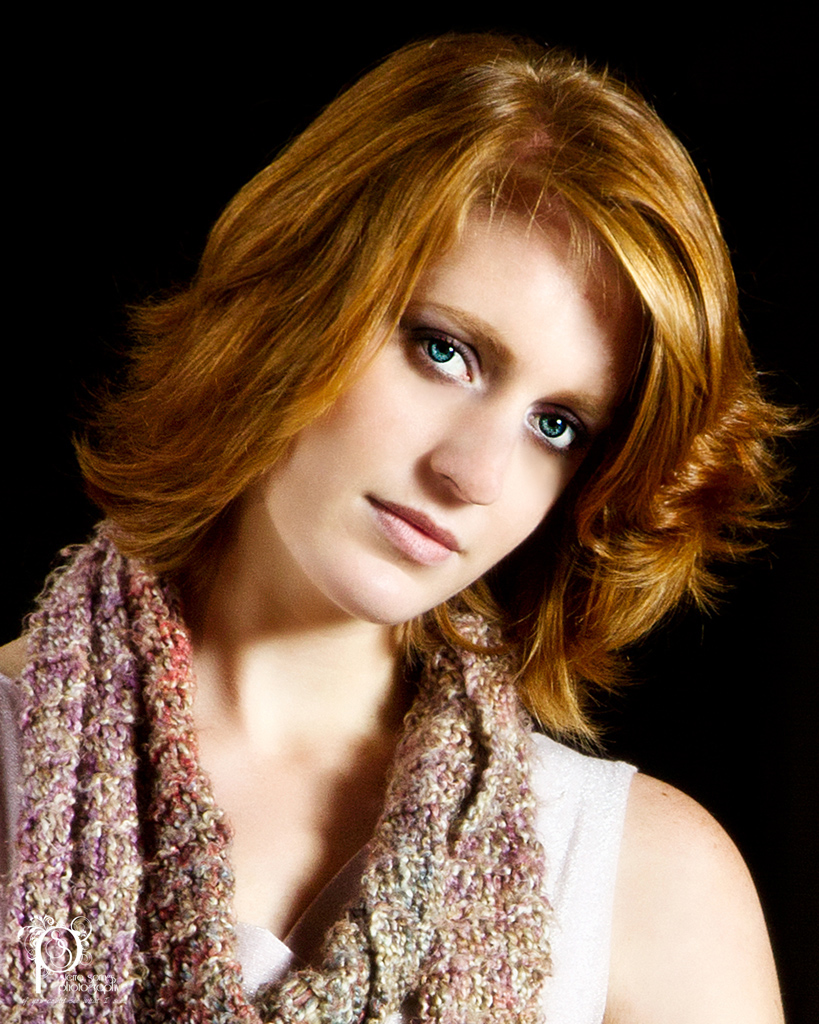 Laura met me at the El Dorado Hills Town Center for a photo shoot.  She was going to meet with a potential agent and need some portfolio shots.  She is a delightful young woman with gorgeous red hair that I wanted to highlight.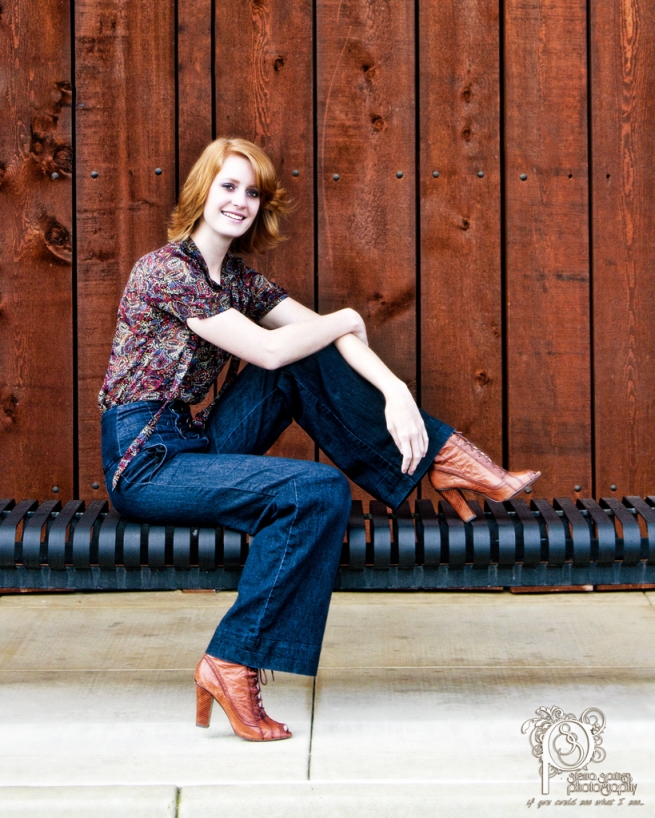 In the above photo we placed her against a rustic redwood background and used a simple black bench for her to sit on.

Placing her against the sky not only emphasized her red hair, but it also highlighted her beautiful blue eyes.

Here, she changed into a new outfit.  We placed her near some columns and a dark background.  This background made her stand out.

She has beautiful, long, lean lines which I wanted to emphasize with the angle of the stair railing and use of the strong architectural lines in the background.

Here she is showing off her curves.
If you want to set up a mini shoot with our studio, send us an email at schmautzhaus@sbcglobal.net.  Included in the price is one hour of shooting, one location, one outfit and your choice of 5 edited high resolution photos to download from your personal gallery.  Price…$85.00.  I promise it will be fast and fun.