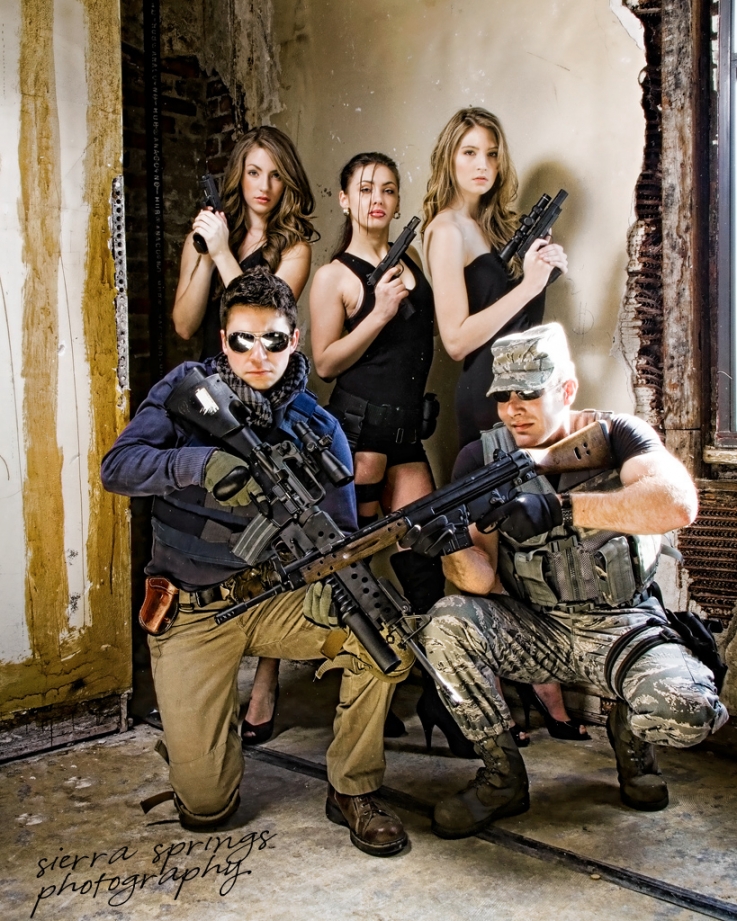 UPDATED 2/4/11
Last Saturday I had the opportunity to participate in a photo shoot involving beautiful women, handsome men and guns in a lovely old building in Downtown Sacramento.  I am in the midst of processing the photos, but here's a sample of the fun we had.  I brought my  youngest son with me to help shlep my gear.  He's 17, so he was happy to go along, see all the great guns they brought and, of course, see some pretty girls.  He even got himself involved in a shot or two.
It was a great day.  Many thanks goes to Mark Behrens, who put the shoot together through his business, Lookpw.com.
Thanks also goes to Shooters Paradise, the men and women who came to model and allow me to get some great shots.
This slide show is the whole event from beginning to end and replaces the sample slide show.  I've added a short clip of video to make this a photo fusion slide show.