By natural selection the four of us gravitated to different roles.  My husband became the driver and the chef.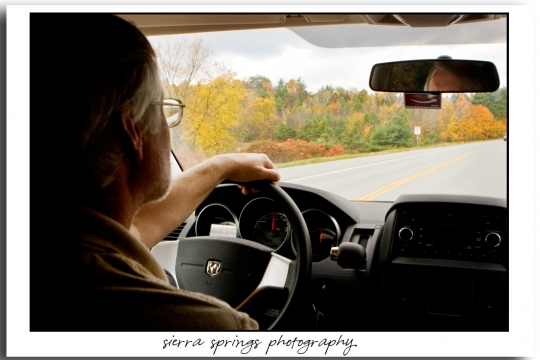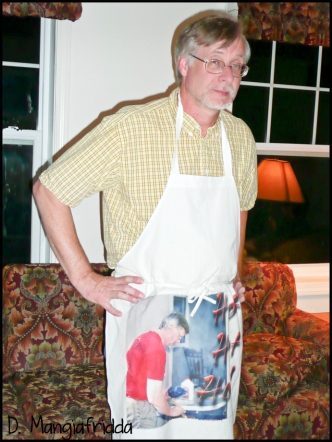 Vince became the planner…both for the trip and for the meals.

My friend, Debbie, and I were along for the ride and took the photos.

So, our first stop for Day Three was at an Apple Cider place.  There were tourists everywhere.  The place was packed.  Aside from the wonderful apple cider, the big draw was apple doughnuts.  Vince, the food planner, purchased two wonderful doughnuts for us to share.  I'm not a big doughnut fan, but those doughnuts were pretty good.

Next stop:  Ben and Jerry's Ice Cream Factory.  Again, there were lots of tourists, but it was well worth the wait.  We took the tour, wandered around the gift shop and ate a sample Ben and Jerry's Ice Cream.  I had never had Ben and Jerry's Ice Cream before…and now I wish I had never tried the durn stuff, because I'm hooked.


Here is a typical example of how are vacation generally went.  Debbie and I wandered around taking photos of the area (you can see her in the background),  The men, after wandering around to look at things that they found interesting, usually found a place to wait for us to get done with our picture taking.  I don't think they suffered too much. (Note the maps and brochures in Vine the Planner's hand.  He was always ready to plan and to find a place to eat.)
Ben and Jerry's had an ice cream graveyard.  Each flavor that is no longer used has it's own little tombstone and a poem about it's demise.  The one my husband is leaning against says:  "Peanuts! Popcorn! Peanuts, popcorn! Mix 'em in a pot! Plop 'em in you ice cream! Well, maybe not. 2000-2000".  Doesn't sound particularly good to me either.
After Ben and Jerry's we went on to Montpelier, the capital of Vermont.  More about that in my next issue.